2019 has been a solid showing for Katy Perry so far. Although we're a while away from her own
A Star Is Born
moment, the pop icon has been steadily reestablishing her musical relevance.
First came the charmingly subtle Zedd collaboration '365' on Valentine's Day, followed by the breaktaking Top 20 hit 'Never Really Over' in May, again produced by Zedd. No album has been confirmed, but there's clearly some interest in the 'Firework' singer.
Katy being Katy, however, there's always a backlash lurking around the corner. Whatever blood magick she performed to clinch those nine #1s has lain dormant since 2014, making only a brief appearance last year to destroy the 81-year-old Catholic nun who died in court challenging the sale of a lush Los Angeles convent to Ms. Perry. RIP Sister Holzman!
The gaffe-prone star has spent the last few years harvesting karmic retributions for her expedient ascent to pop's echelons in the late noughties, beginning with the floppage of 2017's Witness.
This week, Josh Kloss – who turned heads as Katy's rippled love interest in the video for 'Teenage Dream' nine years ago – accused her of multiple transgressions that took place during production, the most damning of which is an incident at a party where the star allegedly pulled down the model's sweatpants to expose his penis to a crowd of people.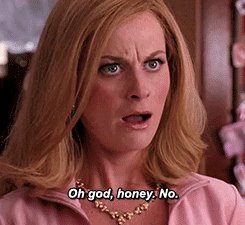 The act Josh describes is an irrefutable violation, and his account of events demands an immediate and thought-out response from Katy, either publicly or in private. Yet even if this crisis is handled with the utmost sensitivity and care, there's still the small matter of her new single being a bit shit.
Small Talk
Sexual harassment scandal pending, new single 'Small Talk' has a bit of momentum and goodwill to play with. The logical next step in cementing Katy's radio renaissance would be unleashing another high-impact bop before summer fizzles out.
Someone should probably check there isn't a gas leak over at Capitol Records HQ, as only that could explain why they believe decidedly low-impact plinky-plonk scandipop is the horse to bet on. Admittedly, this is a new sound for Katy, but only because she was busy paddleboarding with a naked Orlando Bloom while every other popstar was driving it into the ground.
Her attempt is interesting enough. The track wryly mocks the stilted dynamics between ex-lovers, using compact verses brimming with goofy observations to underline the singer's nonchalance: 'Isn't it wild that I know your weakness? / And everybody at the party thinks that you're the best since sliced bread'.
Assuming the bread in question is plain ol' white, this analogy sums up the track's flavour nicely. Co-writer and producer Charlie Puth adds pleasant touches to the sparse production (and beat boxes throughout the entire track, bless), but after 20+ plays, I can confirm that's all 'Small Talk' is: pleasant.
At best, it's a befittingly awkward single for an awkward chapter in Katy Perry's career.