'Slide Away' by Miley Cyrus isn't just a dignified response to a tumultuous year. It's also an instant classic.
A campfire ballad drunk on late-90s electronica, the new single is patched together using assorted threads of inspiration that unspool with every listen.
'Bittersweet Symphony' is an obvious one, while the delicate string-laden outro mirrors the denouement to Madonna's 'Don't Tell Me', layered with bubbles of altered background vocals by way of Moby. The song's title is utilised as a clipped and effective hook á la 'Wide Awake' by Katy Perry.
Unexpectedly, producers Andrew Wyatt and Mike Will Made It evolve these melancholic elements into an R&B-slanted ambience that feels bracing and comfortingly familiar all at once. Were there no words, you could almost call it an uplifting piece of music.
But there are words. Very sad words.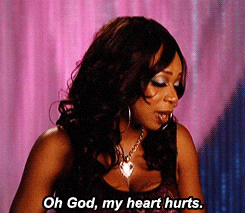 Addressing her fresh split from teenage sweetheart Liam Hemsworth after nine months of marriage, Miley isn't angry anymore – just impatient. 'Move on, we're not 17,' she instructs with characteristic grit. 'You say that everything's changed / You're right, we're grown now'.
The song plays like a comprehensive checklist of a couple's incompatibilities. Drinking. Drugs. Malibu mansions destroyed by fire. It's a very mature genre of emotion, told – with brutal honesty – from a beautifully immature perspective.